Our weekend was a good one! I love that Summer has hit and the hubs is pretty much out of school.
We mainly spent our weekend cleaning out our extra bedroom, Jimmy getting his orange belt in karate, a lunch date at my favorite restaurant ever- Tucanos (heaven sent as usual), laying out in the sun for hours, reading books, getting sunburns, enjoying our little garden, and grilling for Sunday dinner.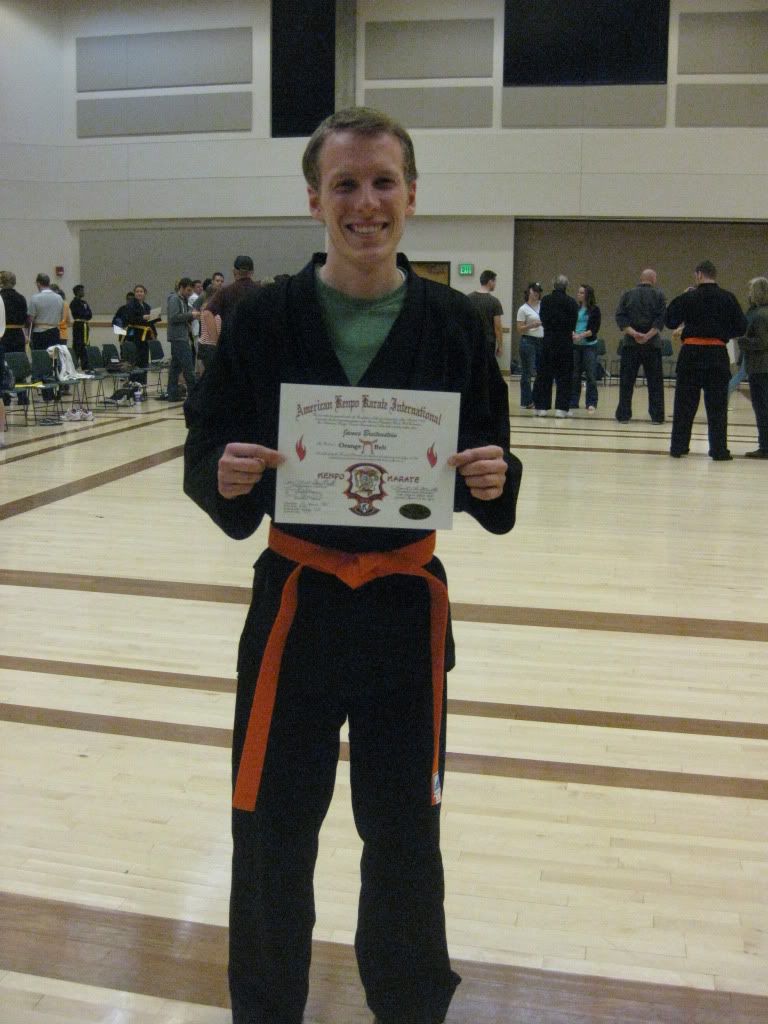 *Yay hubs! He worked so hard for this. He really was the best out there- kicking trash and looking hot too...swoon! :)*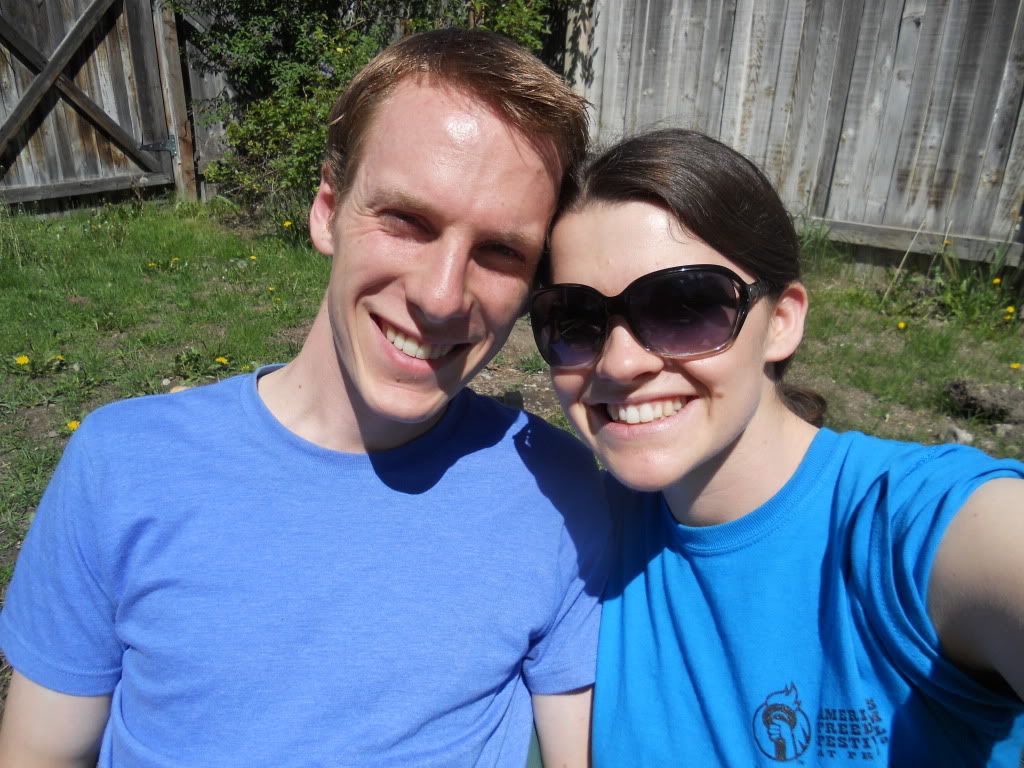 As a part of my "try 5 new recipes" menu this week, I made
Santa Fe Grilled Chicken Salad
for dinner. It. was. so. yummy. A mixed green salad topped with cilantro, corn, red onion, tomatoes, cheese, and grilled chicken patted with various spices, and then topped with a homemade dressing that included lime, sour cream, honey, and more spices. And it was so fast and easy- I had everything done by the time the hubs had gotten the chicken on the grill. That recipe is a keeper for sure!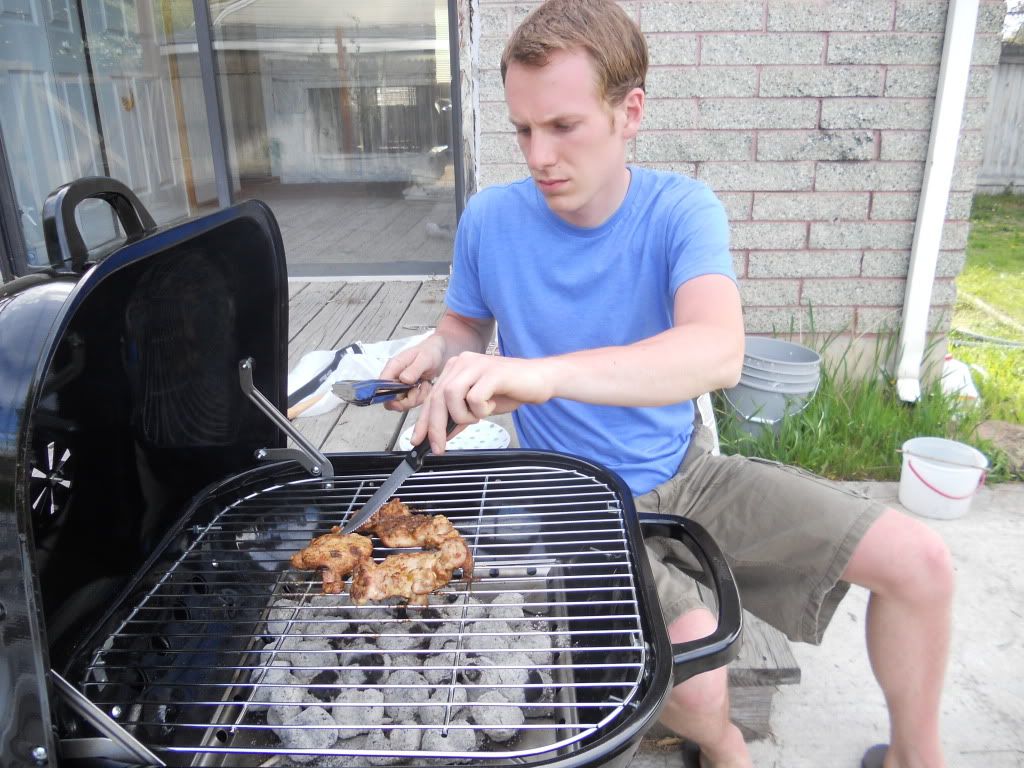 *hubs was so kind to work that grill for me- he did a fine job too!*
For dessert (just because I still had a hot grill and most of the ingredients on hand) I put together a couple of
Grilled Banana Splits
. Its pretty much your classic banana split, only you grill the bananas so they have a chance to "caramelize" themselves- yum!
*sugar overload!*
*taken while basking in the sun today- I like to think my little Nikon Coolpix point and shoot is starting to like me a bit more!*
Enough about me, what was your weekend like??? I'd love to hear!